Award-winning student designer joins Luma
Our talented team of lighting designers just got a little stronger. Jen Place, the most recent addition to the San Francisco Luma group, brings a cross-trianing in art history and design, and a general passion for the arts, to Luma.
Before graduating in June, Jen earned a spot at the Lightfair International Conference in Chicago by winning an annual competition run through a lighting design course at the University of California - Davis and sponsored by LEDvance. For the competition, students must design, develop, and produce a lighting fixture prototype. Jen's class was prompted to incorporate Sylvania Smart+ LED strips provided by LEDvance in their design.
Jen's winning design, a moving luminaire, was inspired by the strips' flexibility and motion capabilities. Her design features nine identical, modular triangles that are connected at the base corners. These triangles are able to rotate around these points, letting the design curl up - think: caterpillar - and create a nine-sided polygon. When unfurled, the line of triangles can bend into a variety of shapes. Jen can imagine her design being used in interior design and task lighting, and she has also received feedback on anecdotal uses for special education due to its tactile nature.
The process of design, Jen says, was "pretty free-form and very fun." She took her base idea of creating a moving and interactive luminaire, "drafted some ideas, then handled the various construction chellenges as they came." The main challenge she faced was creating durable hinges, which she solved "by increasing my material scope, which had been mat board, tracing paper and glue for the rapid prototypic class, and introduced metal brads, which provided optimal rotation and durability."
While Jen hasn't seen her particular design in the built environment just yet, she's noticed increasingly creative lighting innovation: "The challenges presented by stricter standards introduces exciting opportunities for designers to adapt and push what they can do." For example, at Lightfair, Jen saw a filament LED bulb that "allows for the classic Edison Bulb look withouth relying on the old, inefficient technology." Now, as Jen examines the built environment with innovative designs in mind " I just realize it's there everywhere I go. California is an exciting place to be in terms of lighting, as it's a trailblazer in national energy efficiency standards. In my opinion, these higher standards lead to more interesting building solutions and innovations in technology for lighting design."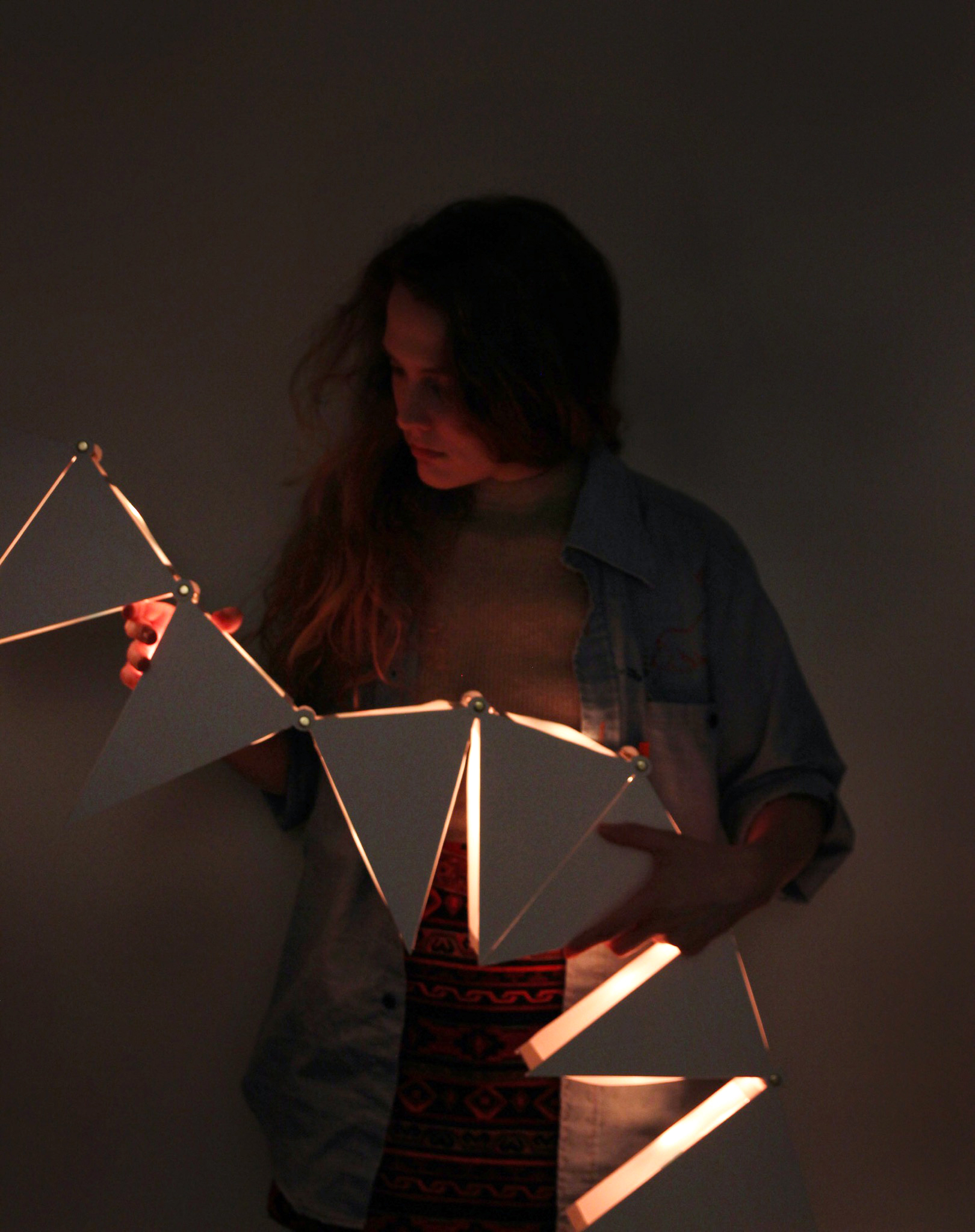 Jen with her award-winning design.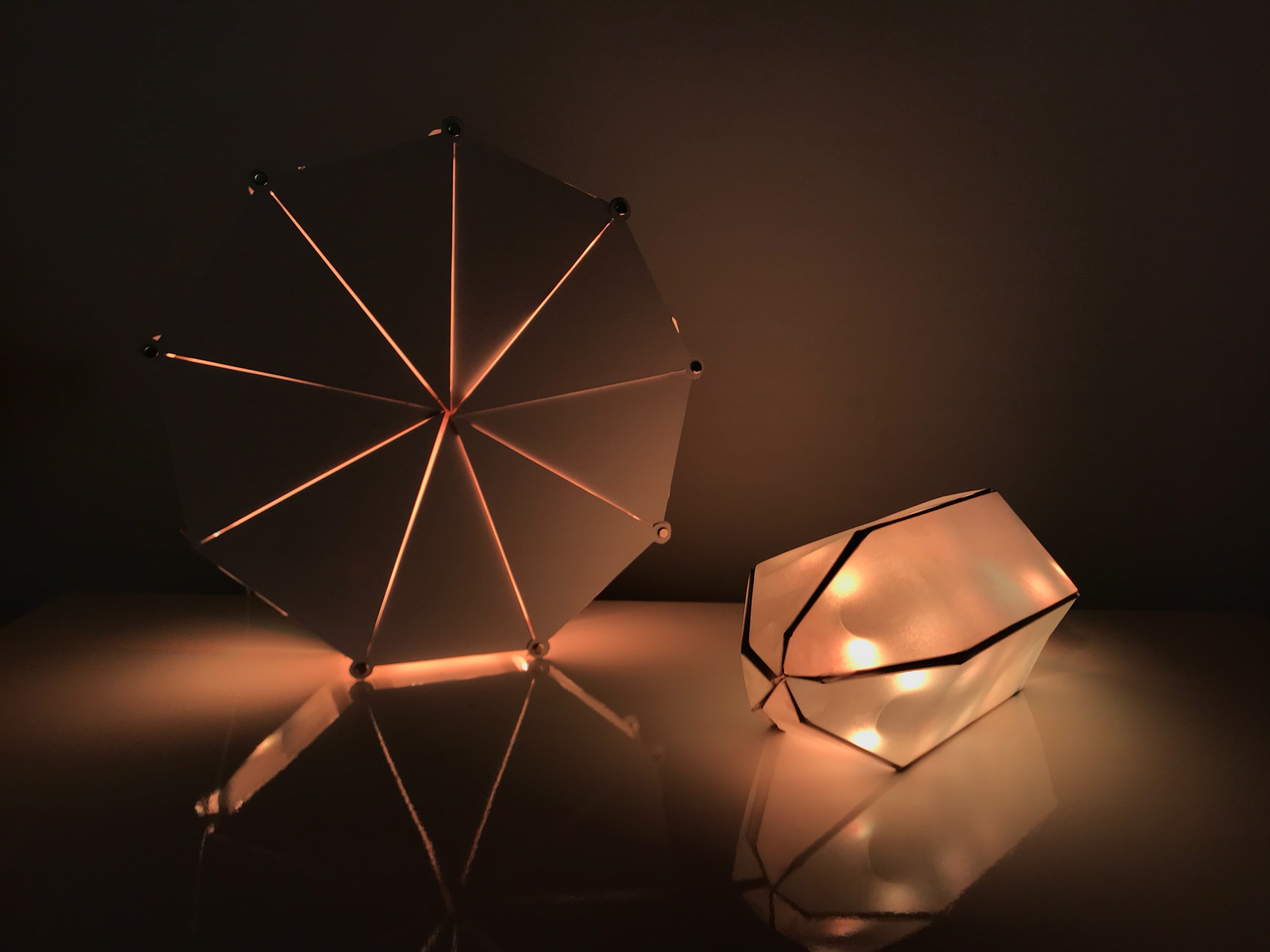 The furled design.